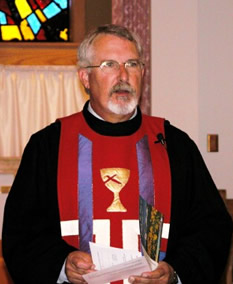 Sandy Harris received his B.S. degree in psychology from Middle Tennessee State University and the M. Div. degree from Brite Divinity School at Texas Christian University.
He grew up in and was ordained by his home church in Tullahoma, Tennessee.
Rev. Harris is married and has four children, three of whom live in Houston, Texas and one who pactices nursing at Overland Park Regional Medical Center.
Sandy is married to Pauline Hintz.
He began serving First Christian Church in April of 2004.